Maryland Care Adult Medical Day Care Centers provide our members a unique program of cognitive and physical activities and services through the work of our caring member assistants, social workers and medical staff personal. These activities and services may be custom-tailored to meet the needs and interests of our members. By engaging in these activities and the benefits of our center services, our members receive mental and physical stimulation that helps improve their well-being, self-esteem and quality of life.
Services
overview
Social Services
Engaging Activities
Nursing Oversight
Dietary Services
Salon & Spa
Rehabilitation Services
Transportation
Social
Services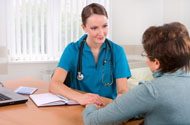 Maryland Care's Social Worker provides social services to program members and their family caregivers to assist them with personal and adjustment problems as it relates to the member's plan of care. Our members and families are given guidance in utilizing social services, financial assistance agencies, County and State Programs, counseling, and caregiver support groups.
Engaging
Activities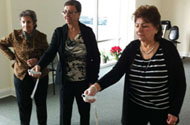 Our full-time Activities Director will provide engaging activities aimed at providing a fun and enjoyable experience to our members. Activities provided include field trips; games; entertainment; bingo; movies; karaoke; arts & crafts; and so much more.. An active lifestyle keeps our elderly out of assisted living programs and nursing homes in Maryland.
nursing
oversight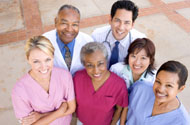 Our full-time medical staff includes a Registered Nurse, and/or Licensed Practical Nurse, along with Nursing Assistants. They will provide all the daily health-care needs that your loved one requires, such as medication administration and health monitoring. Our staff can also provide daily personal care assistance including incontinence management. Shower services are also available.
Transportation Services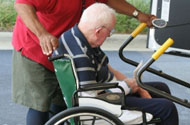 As an added service to family and caregivers, Maryland Care can arrange or provide transportation for our members to and from our centers. Transportation may also be provided to and from medical appointments. Additional services include convenient pick-up and drop-off times; escorts to medical appointments; includes service to rural areas; and handicapped-accessible vehicles equipped with emergency communication systems.
Dietary
Services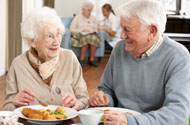 Nutritious but tasty meals and snacks are served at our center. We will cater to special dietary needs and our menus are in compliance with nutritional guidelines. Furthermore, participants have access to a dietician consultant.
Salon
& Spa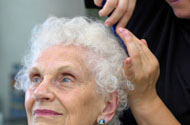 Services such as an in-house beauty parlor and personal hygiene education are routine. Participants can get haircuts, manicures, pedicures, skin care, massages, and aroma therapy in our on-site salon & spa.
Rehabilitation Services
In addition to exercise and dancing programs available to all participants, specialized physical therapy programs are offered on an as-needed basis by outside providers.